Pasta is one of the most consumed food in the Italian Peninsula and many different versions of it were created to suit every palate. Here are 7 very popular pasta dishes in Italy that everyone should try.
1. Tagliatelle al Ragù Alla Bolognese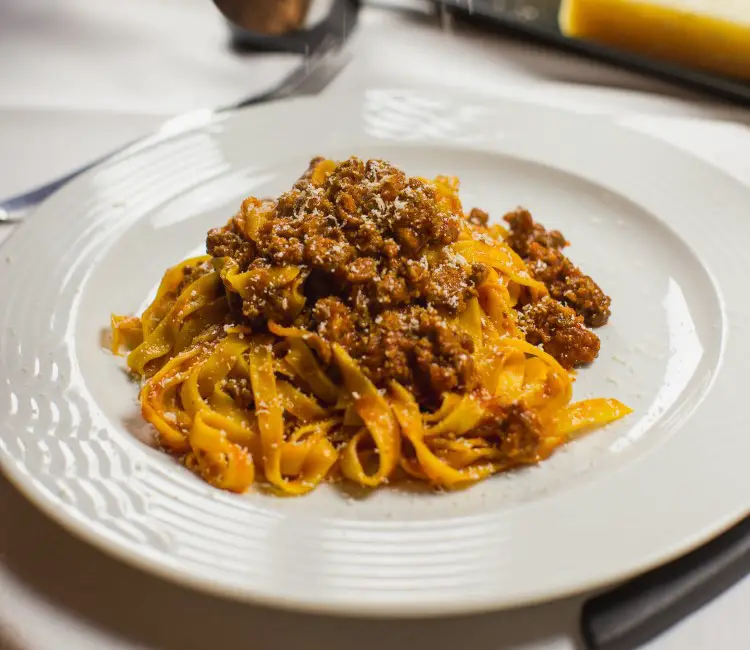 The tagliatelle pasta served with Bolognese sauce is a traditional dish that originated from Bologna in Northern Italy. Tagliatelle is a long, flat, and hearty pasta that is perfect for the thick meat-based Bolognese sauce. The traditional ingredients of the ragù recipe include a combination of beef and pork, tomatoes, celery, and wine.
Ragù Alla Bolognese is a century-old dish created in the historic city of Bologna while the tagliatelle is a traditional pasta in the Italian regions of Emilia-Romagna and Marche. Bologna is home to a plethora of Piazzas, architectures of both the medieval and Renaissance periods and restaurants that are among the best in the world. The city has been one of the top tourist destinations in Italy for centuries. Visitors flock to Bologna not only for its historic attraction but also to taste their mouthwatering delicacies. Most of those who have tasted the authentic Ragù Alla Bolognese in Bologna have enjoyed it so much that they brought the flavor home with them. It is a dish that is easy to adopt because of its versatility. Today, Spaghetti Bolognese has become a famous dish around the world. However, there is no such dish in Italy and Tagliatelle Ragù Alla Bolognese remains to be the most popular throughout the country.
2. Spaghetti Aglio E Olio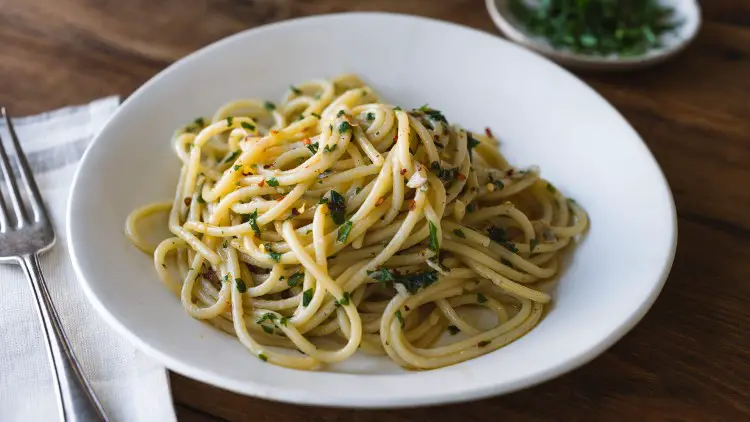 This spaghetti with garlic and oil dish is a traditional delicacy that originated from Naples. It is a flavorful pasta dish served with a light sauce of olive oil, garlic, chili, parsley, and fresh Parmesan cheese.
Spaghetti Aglio E Olio is the easiest pasta recipe to learn and make. The ancient Romans created this classic dish out of only a few ingredients. It is popular all over Italy because it is the first dish that Italians learn to make while they're young. There may not be a handful of ingredients and steps in making this dish but its flavor still stands out. It is cooked in a way that the pasta absorbs the sauce and all the flavors in it. Because it is a quick dish to make, hosts in Italian homes prefer to serve it to their visitors or guests.
3. Pasta Alla Norma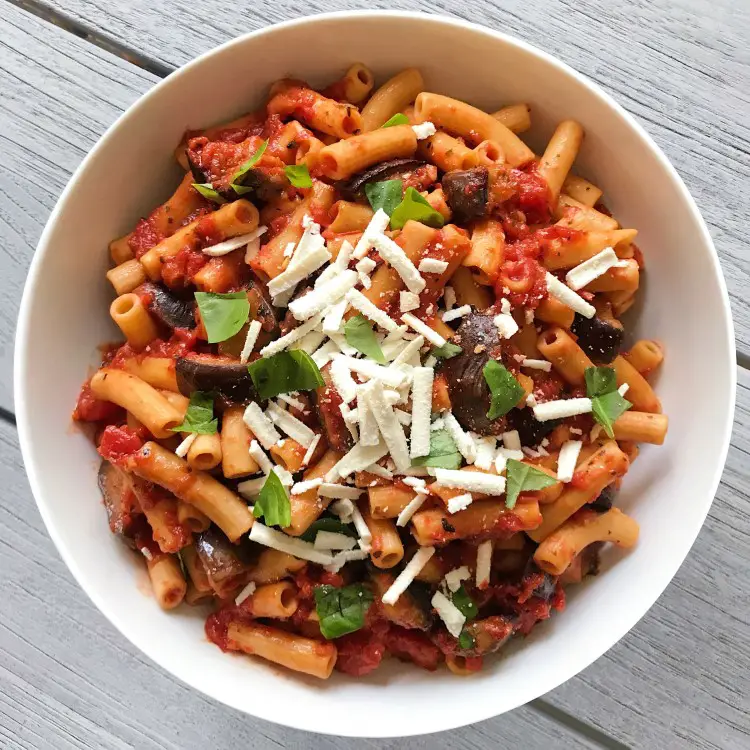 This pasta and eggplant dish is a traditional delicacy that originated from the island of Sicily. Its ingredients also include tomatoes, ricotta, and basil. The rich flavor of this food leaves a pleasant stinging sensation that is a masterpiece in itself.
Pasta Alla Norma was named in honor of Vincenzo Bellini's "Norma." It is one of the most important operas in Italy and is considered a 'masterpiece.' Bellini was of Sicilian descent and it is only fitting to name this outstanding dish after his exceptional creation. The pasta dish rose to popularity all over Italy not only because of the famous opera but also for the reason that it is a vegan dish. With the increasing awareness of topics around animal agriculture, vegan or vegetarian diets have become popular. Vegetarians prefer this pasta dish because it is plant-based, simple, and distinctively flavorful.
4. Pasta Alla Carbonara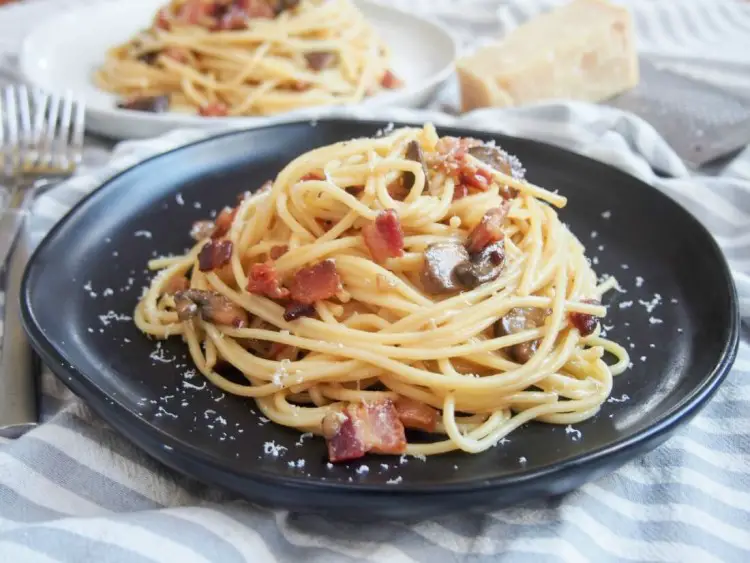 The carbonara is a traditional delicacy that originated from the Lazio region which is an area around Rome. It is a creamy pasta dish prepared with simple ingredients including guanciale or cured pork cheek, egg, and hard cheese preferably Pecorino Romano.
Carbonara is a humble dish that is easy to make and does not require a lot of ingredients. It started to become a familiar dish as families spread over the Lazio region to break free from the hardships brought by the German occupation in Rome. When the American Allied troops arrived in Rome in 1944, the demand for carbonara increased and its popularity surged. A decade later, its recipe was featured in the British cookbook written by Elizabeth David. The British cookery writer did not only introduce carbonara to the entire European continent but also influenced the global home cooking community to try this amazing dish.
5. Spaghetti con le Vongole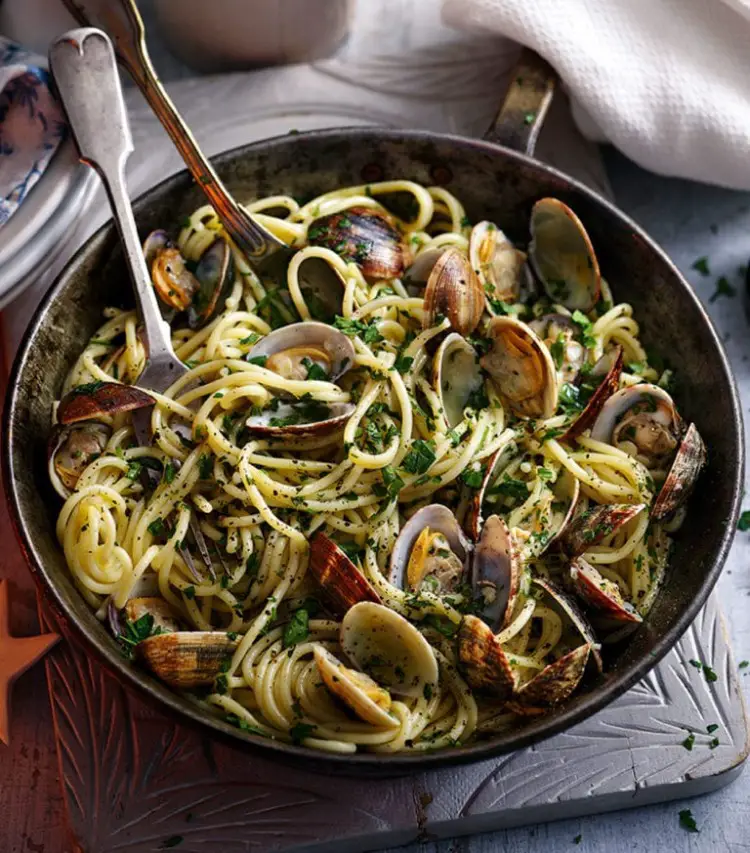 This spaghetti with clams dish is a traditional delicacy that originated from Campania in the south-western part of Italy. There are two versions of this dish, one in Rosso and the other with tomatoes.
Spaghetti con le Vongole invokes the exquisite and tempting flavors of the sea. The abundance of clams in the Campania region has led to the invention of this mouthwatering dish. For hundreds of years, the Spaghetti con le Vongole has been a staple dish in the region. Its popularity then spread all across the Italian Peninsula. In making pasta dishes, clams are a great alternative for pork or beef and this innovative dish offered something interesting and unique to the palate. Pasta served with clams is one of the most famous pasta dishes in restaurants around the world and Spaghetti con le Vongole is its gold standard. It is a delicious dish that pasta and seafood lovers will never forget once they've enjoyed its taste.
6. Ravioli al Branzino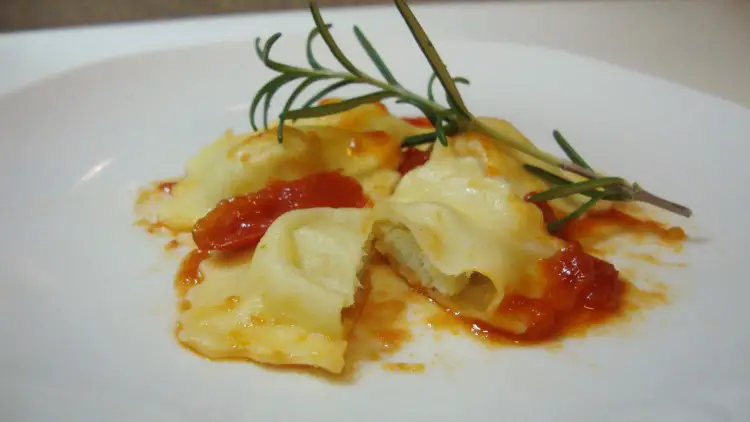 The ravioli stuffed with sea bass fillets are ideally consumed as a first course. Ravioli is a type of pasta that can come in a form of a square, circular or semi-circular and its history can be dated back as early as the 13th century. Its dough is made out of three major ingredients, namely, eggs, flour, and water.
Ravioli al Branzino is an easy dish to make if you already have the pasta. Due to the rising demand for ravioli pasta, off-the-shelf ravioli are now widely available on the market. These products made the ravioli dishes even more popular not only in Italy but also in other parts of the world.
7. Lasagne al Forno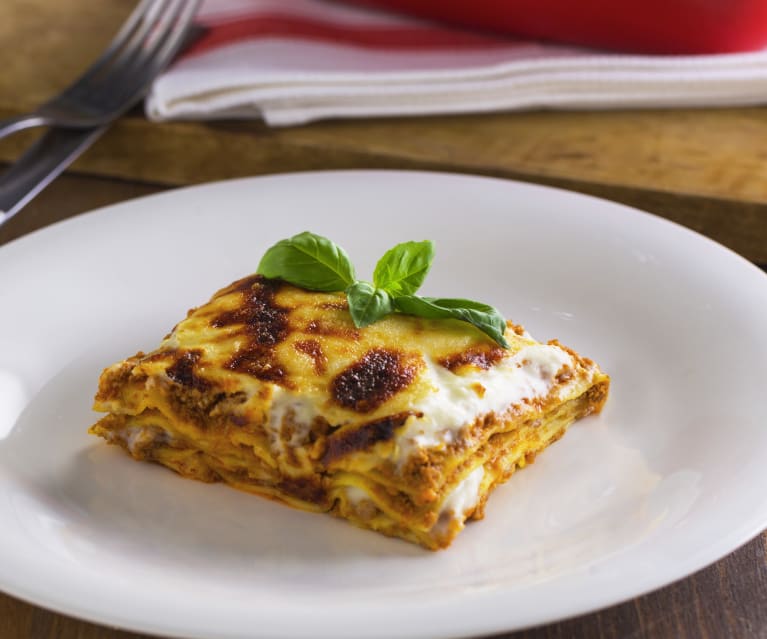 The Baked Lasagna dish is the most famous variation of this medieval delicacy that originated in Naples. Its top ingredients include ground beef, milk, tomato puree, parsley, and lots of cheeses.
Lasagne al Forno or Baked Lasagna has become a common household dish around the world. It is a dish that has been embraced by both Italians and non-Italians alike. The sweet and savory flavor of this pasta dish can always provide a sense of comfort to anyone who consumes it.